Lancaster University Homes Accreditation
Lancaster University operate an accommodation accreditation scheme through Lancaster University Homes of city centre student accommodation.  All of our properties available through LUSU Living have been accredited to Lancaster University Homes accreditation scheme. We are familiar with the accreditation standard and are confident our properties meet or exceed Lancaster University Homes guidelines.
We work closely with Lancaster City Council; to ensure all our student homes meet or exceed local and national housing standards; and the HMO licensing standard where applicable. All of our new student accommodation is built and approved to current building regulations. We are confident that our properties meet or exceed Lancaster University Homes accreditation  scheme and are considering direct membership of the Lancaster University Homes scheme.  We support the standards promoted by Lancaster University Homes and their goals to improve conditions of student accommodation in Lancaster.
Our student accommodation is ideally located for Lancaster University or University of Cumbria students looking for accommodation in Lancaster. We help you find high quality accommodation and are committed to ensuring you find a home that suits your needs. We have got everything you need. Just move in and have no worries to start your student life here.
You can create a shortlist of off-campus student accommodation and make enquiries about student accommodation in Lancaster. You can contact us by telephone or through our online contact form. In addition you can submit a property application, view sample contracts and guarantor forms on our website.
All properties managed by LUSU Living are accredited to the Lancaster University Homes scheme. These properties are available to students at both Lancaster University and Cumbria Lancaster.
QUALITY STANDARDS FOr University STUDENT HOMES
Equality & Diversity – All prospective and/or existing tenants are treated equally.
Insurance – All properties have adequate landlords insurance.
Tenancy Setup – All deposits registered in accordance with a tenancy deposit government approved protection scheme.
Contract Agreement – A sample contract is available online  to view.
Commencement of Tenancy – Inventory, safety certificates, property features, safety advice, refuse collection, tenant / landlord responsibilities and welfare.
Management of Tenancy – Complementary visits, speedy response to maintenance, out of hour emergency contact and efficient dispute resolution.
End of Tenancy – Information provided relating end of tenancy and deposits refunded in accordance with the protection scheme.
Quality Standards – Properties built to building regulations. Compliant with LACORS, Lancaster City Council Housing Standards, HMO Standards and our rigorous internal quality standards
Satisfaction –  We are one of the best landlords in Lancaster according to our tenants. Rated 5 Star for Quality and service. View our 5 star ratings on Google.
You can be confident in the quality of our accommodation and the standard of our property management. Properties are regularly upgraded with continuous invest to benefit our tenant experience. We support Lancaster University Homes accreditation scheme; and committed to membership of the scheme in future as part of our ongoing development strategy.
Our website provides quality student accommodation in Lancaster. Our student housing search portal can also provide property alerts when you register.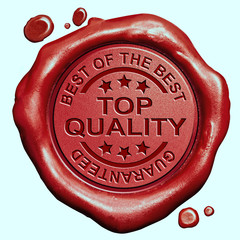 Register with Bayt's Student Housing Accommodation Portal to get alerts of new university student homes emailed directly to you! Whether it's a luxury student house, flat, studio or room; we will help you find your perfect student pad.