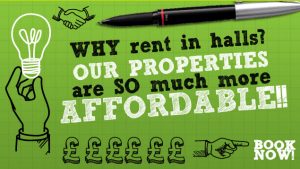 Bayt Student Lettings Lancaster the Best Accommodation Solution
Discover Bayt student lettings Lancaster, a property management specialist. We offer quality student lets in Lancaster. We are one of the best rated landlord for housing in the City. Student housing Lancaster Accommodation Portal offers many choices when it comes finding the perfect home.
Your university years are some of the most memorable times. As they are the beginning of a more autonomous and responsible way of life. Principally undergraduates have to choose between on-campus and off-campus student housing. Every lettings option has its benefits and challenges. Therefore it's important for you to first make a list of importance and then review your options. On campus student housing in Lancaster may allow you to save some money. However, there are rules and limitations that you must adhere too. Bayt off campus student lettings offers great solutions for those who want more freedom for renting a home. Also, importantly people on tight budgets, the rent can be really affordable when sharing with other house mates.
Bayt lettings Lancaster student accommodation is usually five or six bedroom apartments and comes  with all the essential facilities. Contrasting with on-campus living circumstances you have your own bedroom that you don't have to share with any other student. Taking sufficient time to do your research and plan finding your accommodation will allow you to choose your own apartment and housemates. More importantly you will have the chance enjoy your university days with some of your friends, or make new friends with whom to house share a big flat. In this way, you will also pay less than if you let your own student apartment.
Benefits of off campus Student Lettings in lancaster
Bayt's off campus student letting in Lancaster grants you more privacy and independence to plan your life to suit your needs. It also lets you to get familiar with life on your own. Paying utility bills, with household tasks and having a landlord. We also expect you to follow some rules also with student lettings Lancaster. But they typically have to do with your safety. We will inform you about the things you need to be aware of at the commencement of the tenancy, security, the alarms, the facilities, the fees and all the responsibilities you have as a tenant. On commencement of your working career you will possibly continue to live in a rented apartment. Therefore, it's a good time to become familiarised with this starting at your time at university.
Bayt student lettings Lancaster has quality off campus housing close to university. Our properties have excellent links to transportation to easily get you to the destination at university. Doing research for finding the most appropriate student home in Lancaster could take you some time. But it definitely warrants the effort. Being happy with your accommodation will have an impact on your learning activities. Having privacy is nonetheless a vital condition for any student.
Also, you shouldn't feel that you make a huge financial attempt to pay your termly charge. Identify your financial situation and your monthly expenses before you decide which digs is most appropriate for your needs. Accordingly, enjoy the benefits of having your options, and continue your search. Find safe, affordable and comfortable student lets, allowing you to focus on more important things related to your university life!
Working with LUSU Living to provide quality and affordable student housing in Lancaster.
View student lettings Lancaster
Put your Custom category text here.